All our wines
Single-Vineyard Cuvées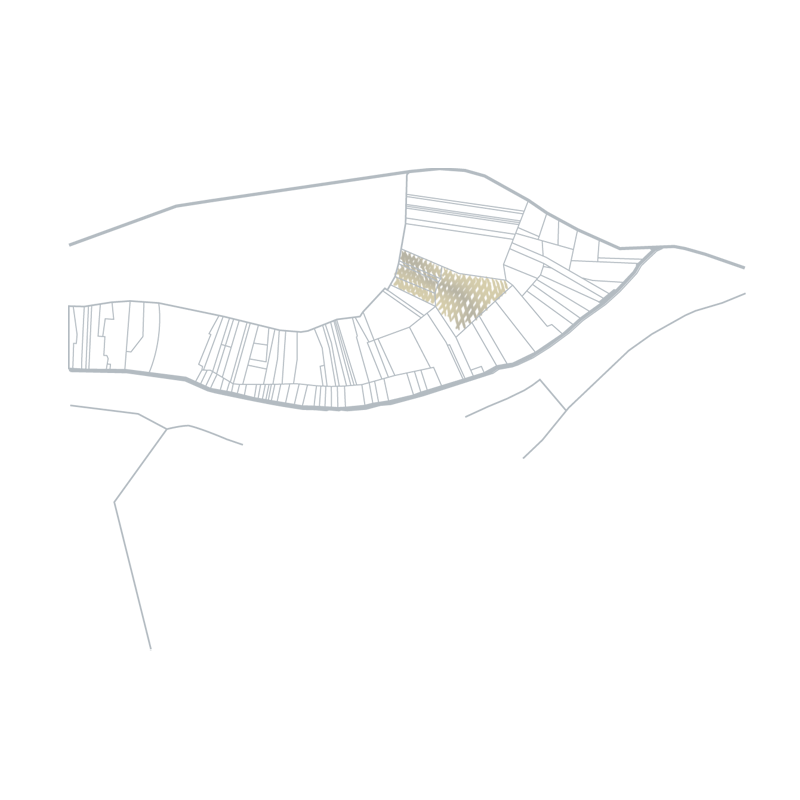 Les Monts Damnés
Sancerre Blanc AOP
Our 'Les Monts Damnés' single vineyard is the most famous 'Grand Cru' of the Sancerre appellation. Grown on 'Terres Blanches' terroir, we cultivate our vineyard with the utmost care. Les Monts Damnés is the vineyard with the highest altitude (436meters) of our Domaine, it is always very windy and produces year in year out perfectly healthy grapes.
This wine is available in France from 39,90 € at your preferred wine shop, or at our online shop Aux Trésors de Bacchus
Buy online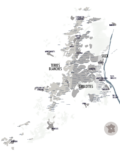 Les Monts Damnés is the vineyard with the highest altitude (436meters) of our Domaine


Single-Vineyard Cuvées
Single vineyards' wines are the essence of Domaine Fournier Père et Fils' philosophy. They are selected based on in-depth knowledge of our terroirs. Only parcels with exceptional 'climates' are included in the selection.
Equivalent to the 'Grands Crus' in Burgundy, we've decided to grow them and ferment them in very small volume with the greatest attention. The volumes produced each year are very limited and may vary depending on the vintage.
WINEMAKING & AGEING
Our Monts Damnés vineyard is harvested with care at perfect maturity. The extraction of the juices is done at low pressure before the cold storage on it's fine lees for 6 to 8 days prior to the start of the fermentation. The juices are fermented at low temperatures and then aged on their fine lees for 10-12 months with a weekly batonnage to reveal all the richness and the complexity of this beautiful vineyard.
FOOD PAIRING
Thanks to its length and velvet on the palate Les Monts Damnés is best revealed with a pike in white butter or with a risotto with porcini mushrooms, some scallops or a lemon turbot fish.
Tasting note
Aromas & taste
Les Mont Damnés will seduce you by its intense mineral notes and golden-green colour. The palate is lean and fruity but not too exuberant, expressing an exceptional Sauvignon Blanc from one of the finest climates of the Sancerre appellation. Notes & Awards
Filter by year
of publication
| Date | Vintage | Publication | Awards | |
| --- | --- | --- | --- | --- |
| November 22 | 2020 | | | Consult |
| October 22 | 2016 | | | Consult |
| October 22 | 2016 | | | Consult |
| October 22 | 2016 | | | Consult |
| September 22 | 2016 | | | Consult |
| August 22 | 2020 | | 92 pts / Lots of mineral notes on offer, together with lemons, pear skin and currant leaves. Some flinty reduction. Medium-bodied, focused and well made, with a polished texture and crisp acidity. Lingering, crunchy finish. Drink now. | |
| July 21 | 2019 | | 92/100 – 'Fresh aromatics of Persian lime juice and dried white flowers mingle with more grounded notes of crushed rock. Dry and invigorating, with loads of ripe tangerine and honeydew melon, there is a fine balance struck between the bracing acidity and the mineral drive.' | |
| June 21 | 2019 | | | |
| December 20 | 2018 | | | Consult |
| November 20 | 2018 | | | Consult |
| September 20 | 2018 | | 1 étoile | |
| May 20 | 2018 | | 94 points /Crisp, with a mineral texture and a young structure, this wine is full of potential. It comes from the legendary, steep Monts Damnés slope, the exposure giving the wine richness and concentration. The wine has a good future. Drink from 2022. | |
| May 20 | 2018 | | 94 points / Crisp, with a mineral texture and a young structure, this wine is full of potential. It comes from the legendary, steep Monts Damnés slope, the exposure giving the wine richness and concentration. The wine has a good future. Drink from 2022. | |
| November 19 | 2014 | | 94 points / Cellar Selection. This vineyard in Chavignol is renowned for its steep slope and great wines. This wine has a grassy character, with green herb-flavors and considerable acidity and dense texture. As it has aged, it has developed asparagus flavors that cut the acidity while reinforcing the texture of the wine. Drink now. | |