Winemaker in Verdigny, in the heart of the Sancerre appellation since 1926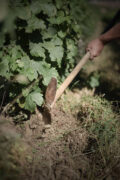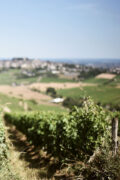 Fournier Père et Fils
The history of Domaine Fournier Père et Fils and the history of Sancerre wines are closely intertwined.
We have witnessed first-hand the very first moments of the fledgling appellation and we have been part of its excellence ever since. Our wines are the true pairings of the gourmet cuisine. They embody the authentic French art de vivre, traditions and heritage.
The domain
Address 7 route de la Garenne
City Chaudoux – Verdigny
Area 39 hectares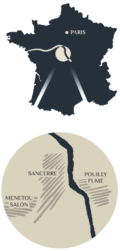 The vineyard
Our Sancerre vineyard extends over 39 hectares divided into 165 plots which are scattered over many hills and slopes of the Sancerre appellation. We pride ourselves on having access to some of the most prestigious terroirs of the appellation.
We are deeply dedicated to the understanding, identification and promotion of our soils. This fascinating quest is a major driving force for all our teams. We cultivate our land with utmost respect for our soils, vines and environment.


Revealing terroirs
Our goal is to show the intrinsic Terroirs variations and values and thus creating world-class Sauvignon Blanc and Pinot Noir wines exceeding every expectation!
Our Terroir Wines
Being a historic winery of the appellation, we have patiently built our product ranges over the generations. Our wines reflect our Burgundian 'terroir' philosophy. From single vineyards to 'appellation', our ranges are structured to illustrate the great diversity of our terroirs. Our wines stem from our experience and expertise. We are very proud to make them shine on your tables and compliment your best dishes. The Sommeliers' favorite
Year after year, sommeliers and chefs choose our wines to represent Sancerre and the Loire Valley on the most beautiful tables of gourmet restaurants throughout the world.